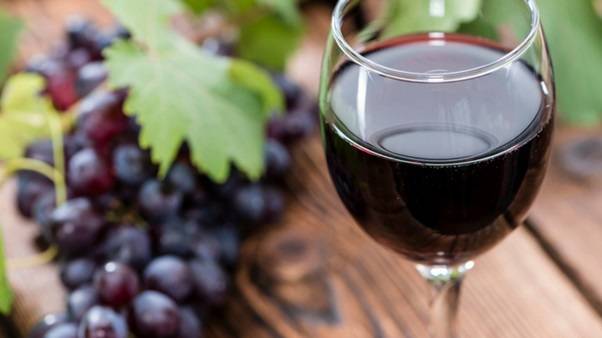 There's a good reason why cabernet sauvignon is the most widely planted variety in the world – originally planted in the esteemed wine country of Bordeaux in France, the varietal soon found enough popularity that it was quickly planted in key wine growing regions all over the globe. This popularity stemmed from cab sav providing not only a complex flavour profile and an excellent ease of cellaring, but it also blends fantastically with other lauded red grape varieties such as merlot and shiraz. There's a lot more to cabernet sauvignon, so in this article we take a closer look at what makes this grape so special.
The origins of cabernet sauvignon
Although cabernet sauvignon has a rich history as a jet-setting vine – Australia has many excellent examples of it, after all, with Cullen Vanya cabernet sauvignon from Margaret River one such case – it is still very much classified as the classic red grape from Bordeaux. It was here in the late 18th century that the grape was apparently the result of an impulsive cross breeding of the cabernet franc and sauvignon blanc varietals, and since then it has made sedimentary soils of the Left Bank of the Gironde River its preferred home. Although this area was its original home, cabernet has since made new homes in vineyards across the world, where it is particularly grown in the southern hemisphere. In the case of Australia, cabernet sauvignon made its successful journey as a result of the endeavours of Australian wine visionary  James Busby, who originally brought over the grape in 1832. Although the first examples of cab sav in Australia were mainly used for blending, it didn't take too long at all for dedicated cab sav wines to take off.
The chief producers of cabernet sauvignon around the world
In addition to strong example of cabernet sauvignon grown across Australia – with the Margaret River, Coonawarra, the Yarra Valley and the Barossa Valley representing only a handful of areas – cabernet is grown in rich soils in many countries in the United States, Europe and South America. In the United States, cabernet sauvignon is primarily grown in the Napa Valley in California, Sonoma and Washington State. Argentina is another huge grower of cab sav, which is far from surprising given its climate and soil bears a strong similarity to that of Australia. It is in Argentina that over 15 provinces produce wine revered around the world, with a special mention going to Mendoza, which is considered Argentina's primary producer of wine. Chile, neighbour of Argentina, also has many examples of cabernet sauvignon planted, with the main difference being that the original roots of these vines have never been harmed by phylloxera, an insect pest that destroys grapevines around the entire world.
Trying cabernet sauvignon from around the world
With so many climate and soil conditions to consider, in addition to the unique approaches of the wineries themselves, trying cabernet sauvignon from around the world can offer some very unique and surprising wine flavours. For example, cab sav from the Napa Valley reflects the big, bold and oaky flavours of its French forebears, while Chilean examples are usually described as a lot softer. If you're curious and haven't delved too deeply into the world of cab sav, maybe now is the time!