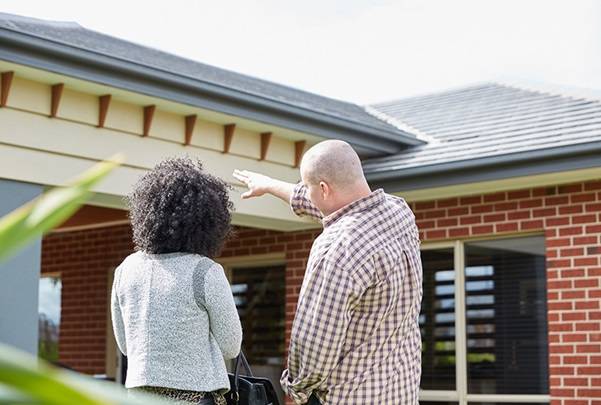 Read Time:
3 Minute, 46 Second
Building your first home is a monumental and exciting journey. It's a big commitment and a showcase of the hard work and effort you have put into creating this future for yourself. Years of hard work got you to the point where you are financially able to build the enclave of comfort you've always wanted. Whether that's a two-storey unit with floor to ceiling windows and a gorgeous sunroom or a large bungalow with ample space and a beautiful outdoor landscape – the possibilities are endless, and the choices are yours to make. One of the key decisions you need to make in order to realise this dream, is choosing the builder that will bring your dream home to life. It is vital, that you put in time, effort and care to ensure you are making the best choice for yourself and your finances. In this article, we will look at some important elements to consider when choosing your new home builder. 
Licenses & Reputation 
The first step is to know who you are working with. It is vital that you trust the builders you choose as they are the ones helping you complete this project from start to finish. Before anything else, you want to make sure whichever company or private contractor you talk to has the necessary licensing. Each state has different requirements, so a builders license in NSW will have slightly different qualifications to those in other states. You want to make sure the builders you're working with has the right licensing for the state that you're in. Aside from that, browse their website and social media profiles to see what others have said about working with them. If you have friends or family who have used a specific builder's services before, get in touch to find out their feedback. You can also check the disciplinary register of your state's building authority to ensure the builder you're looking to contract has not engaged in any misconduct. The more you learn about the builder you're looking to hire, the better and more secure you will be with your choice.  
Portfolios & Vision 
The next thing to look at is the past projects this builder has worked on and if they're similar to the style you're after. Most builders will have a gallery on their website of past builds, or if they don't you can easily get in touch with them to ask for one. This step is important as it's a good way to get a feel for the visions and home designs these builders are comfortable working with. If possible, try to do a physical walk-through of a home that they have built, as this will give you a clearer picture of exactly what they are capable of and if it meets the expectations you have for your home. If you want to be extra diligent, ask if you can get in touch with their current clients to find out what it's like dealing with this builder when the actual construction starts. Don't be afraid to talk to your builder about their past builds as well, as this can help you understand how involved they are and how much care they give to their projects. If the builder can't talk you through all aspects of their previous builds, it's likely that they aren't very committed and invested in this home as much as you are. It's not enough for your builders to just have a Certificate IV in Building and Construction (Building) – CPC40110, their experience and approach to every individual home build is just as important. 
Understanding and Working Relationships 
Most layman might not be familiar with building terms and the exact nature of the construction process. You want to make sure the builders you're working with are upfront and transparent about everything. You can gauge this by the conversations you have with them. Do they explain things to you well or do they leave you slightly confused? If you have any questions, are they direct and straightforward with their reply? Trust is one of the biggest values you need to share with the builder you choose – and this starts with a healthy and open working relationship. 
Australia's construction industry is filled with many talented, passionate and reliable construction workers. With time, patience and effort, you'll be sure to find the perfect match to help you build that dream home.